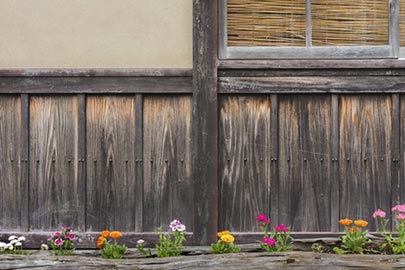 As academically oriented psychiatric providers in Philadelphia, we strive to practice evidence based medicine and the highest quality psychiatric care that is available. That is why we have begun to offer genetic testing for patients, who are struggling with low mood, anxiety or other psychiatric difficulties.
Genetic testing for psychiatric medications may be indicated for individuals with treatment resistant illness (having failed multiple medication trials for depression or anxiety disorders), individuals who have difficulty tolerating psychiatric medications (for example, having multiple side effects from psychiatric medications), and in cases where additional information about a patient's ability to metabolize psychiatric medications, prior to starting psychiatric treatment, may be helpful.
Our genetic testing can be completed in the office with a simple buccal swab (basically by rubbing a Q Tip along the inside of your cheek). There are no needles, it is painless and results are available within about 10 days.
Psychiatric providers use genetic testing to make educated decisions about what psychiatric medications to use and what type of dosing patients may require. For example, suppose that a patient suffers from times with low mood, as well as episodes of high stress and anxiety. This same patient is rather frustrated with their psychiatric care, as they have had trials of Prozac (Fluoxetine), Paxil (Paroxetine) and Effexor (Venlafaxine). After genetic testing, it is found that this patient is a "Rapid Metabolizer" of medications that are broken down in the liver by the P450-2D6 enzyme. The patient and provider at Philadelphia Health Services discuss that this means that their body breaks down all of these medications quickly, and this may be resulting in failure of these medications to adequately treat her mood and anxiety disorders. In this case, the patient was transitioned to Zoloft (Sertraline), which is primarily metabolized by CYP450-2C19, and her depression and anxiety resolved at a normal dose, without any side effects from the medication.
Another instance where genetic testing may be clinically useful, is testing for MTHFR gene mutations among patients. The MTHFR gene produces an enzyme that is necessary for one to properly utilize Vitamin B9 (Folic Acid). Gene mutations can decrease one's ability to transform Folic Acid into L-Methylfolate (its active form). Research indicates that as many as half of the population have an MTHFR gene mutation. MTHFR mutations may increase susceptibility to multiple medical conditions (this is a budding area of research). Additionally, activated Folate goes on to create the very neurotransmitters that medications target in Major Depressive Disorder, Generalized Anxiety Disorder, Panic Attack Disorder and other psychiatric conditions (Serotonin, Norepinephrine and Dopamine).
In this case, a patient may have significant improvement with both Depression and Anxiety, by adding the supplement L-Methylfolate to their vitamins (as opposed to starting a psychiatric medication). This is only discovered however, after a genetic test at Philadelphia Health Services shows an MTHFR heterozygous gene mutation.
Genetic testing for genes implicated in the treatment of mood disorders, anxiety disorders and other psychiatric difficulties is an exciting area of research and we would be happy to discuss further how we can utilize this cutting edge technology to best help you with your struggles.