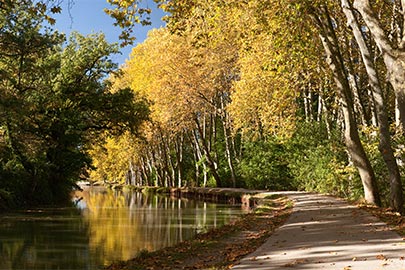 There are dozens of Philadelphia psychiatrists and psychiatric nurse practitioners. Thus, finding the best psychiatrist in Philadelphia for your individual needs can seem rather daunting (especially when struggling with depression, anxiety, inattention or other difficulties). This site is designed to help you not only determine whether Dr. Christopher Pagnani may be the best psychiatrist for your individual needs, but also to provide you with basic information regarding Philadelphia Psychiatry, mental health treatment in Philadelphia and Psychiatric resources in Philadelphia.
Before I find a psychiatrist near me, I need some general information…
What is a psychiatrist? What is the difference between a psychiatrist and a psychologist?
A psychiatrist is a medical practitioner specializing in the diagnosis and treatment of mental illness. Psychiatrists in Philadelphia generally have four years of undergraduate studies in college, four years of medical school, a year of internship in medicine or surgery and then three additional years of specialized training in psychiatry, psychopharmacology and psychotherapy.
Why see a Psychiatrist in Philadelphia when my primary care doctor can write for the same medications?
Philadelphia psychiatrists and general practitioners (internal medicine physicians and family doctors) have the same four years of medical school and similar internships. However, Psychiatrists have three additional years dedicated to psychiatric evaluations and treatment and this provides them with expertise in mental health that other physicians do not have. For example, a general practitioner can prescribe medication for elevated cholesterol or blood pressure, but some patients may benefit from having the additional expertise of a cardiologist.
How can I find a Psychiatrist near me?
Whether you live in Philadelphia, Cherry Hill or the main line, finding a Psychiatrist that fits your specific needs can seem overwhelming. However, it's no different than finding a specialist in any other area of medicine. Talk to your doctor about Psychiatrists in Philadelphia that they recommend, call the departments of Psychiatry at local hospitals or teaching institutions, call your insurance carrier and ask about Psychiatrists near you that accept your insurance plan or search the Internet for Psychiatrists in Philadelphia. Specify in search engines what you are looking for (and where). For example, searching "find psychiatrists" may give you a list of psychiatrists throughout the United States, while searching with phrases like "psychiatrist in philadelphia," will direct you to providers in your geographical region. Search engines like "Psychology Today" can allow you to filter searches based on insurances accepted or areas of Psychiatric expertise. If you have family or friends who have seen Philadelphia Psychiatrists it may be reasonable to ask if they would recommend (or not recommend) a certain Psychiatrist in Philadelphia. See the resources tab for additional information.
I've found several Psychiatrists near me, now how do I choose the best Psychiatrist for me?
Take your specific Psychiatric illness or struggle into consideration. For example, if you have been hospitalized for your mental illness, you would likely benefit from a Philadelphia Psychiatrist with admitting privileges at a hospital nearby. In this case, you may want to call Philadelphia Psychiatric departments directly (University of Pennsylvania & Jefferson for example). If you are looking for a child or adolescent, you would likely benefit from a Philadelphia Psychiatrist who completed a child and adolescent fellowship. If you have multiple medical co-morbidities, you may benefit from a Psychiatrist who has a strong medical background or is affiliated with a hospital network where you currently have providers in other areas of medicine (making coordination of care more seamless).
Finally, Psychiatry and mental health treatment in Philadelphia is not unlike other areas of medicine in that Psychiatrists' offices are run in different ways (none being "right" or "wrong" but you may have a preference). Do you want a 5-minute checkup, 20-minute visit or the option for 45-minute followup sessions? Do you want a Psychiatrist who prescribes quickly or more conservatively? Do you want to see a Psychiatrist in your neighborhood or a few towns over? Do you want the ability to have walk-in Psychiatric visits (we do not offer this service) or do you want to have a "reserved" time?  Do you want a psychiatrist who accepts your insurance or do you prefer fee-for-service for discreetness?
If you are interested in seeing a Psychiatrist, I recommend that you just call one directly. What better way to see if someone will be a good fit and quickly get some of these questions answered!