Main Content
What is a Psychiatrist?
A psychiatrist is a medical practitioner specializing in the diagnosis and treatment of mental illness. Psychiatrists in Philadelphia generally have four years of undergraduate studies in college, four years of medical school, a year of internship in medicine or surgery and then three additional years of specialized training in psychiatry, psychopharmacology and psychotherapy. Therefore, unlike psychologists and therapists, psychiatrists in Philadelphia are physicians who can provide both therapy and medication management for their patients.
Click here to learn more about our Philadelphia Psychiatrists, Psychiatric Nurse Practitioners and Therapists.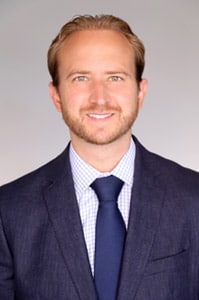 Dr. Chris Pagnani
Christopher J. Pagnani, M.D. treats adolescents (eighteen and older) and adults in his outpatient private practice of psychiatry located in center city Philadelphia, in the Rittenhouse Square District. He provides comprehensive and individualized care for his patients, which may include therapy, medication management or both. He is trained in all areas of adult psychiatry including mood disorders, anxiety disorders, Adult Attention Deficit Hyperactivity Disorder, discreet office-based treatment of addiction and psychotherapy (including CBT, exposure, behavioral and supportive techniques).
JESSICA M. PLOCHER, CRNP
ELIZABETH A. MILBURN, CRNP
Anna M. Ruggirello, LPC
Our Psychiatric Nurse Practitioners have combined over 16 years of experience in the mental health field. Experiences have included serving as the mental health resource specialist at Massachusetts General Hospital (MGH), working at the Johns Hopkins Hospital for the Department of Psychiatry and Behavioral Sciences in both clinical and supervisor roles, Instructing at the University of Pennsylvania and extensive outpatient treatment of students at the University of Pennsylvania's Counseling and Psychological Services Center (CAPS). Our therapist has over a decade of experience in the mental health field, providing therapy for anxiety, depression, OCD, Addiction, interpersonal conflict, relationship difficulties, emotional disturbances and other struggles. She is DBT certified by the Marsha Linehan Institute and has extensive experience in individual and group therapy.