Main Content
What is a Psychiatrist?
A psychiatrist is a medical practitioner specializing in the diagnosis and treatment of mental illness. Psychiatrists in Philadelphia generally have four years of undergraduate studies in college, four years of medical school, a year of internship in medicine or surgery and then three additional years of specialized training in psychiatry, psychopharmacology and psychotherapy. Therefore, unlike psychologists and therapists, psychiatrists in Philadelphia are physicians who can provide both therapy and medication management for their patients.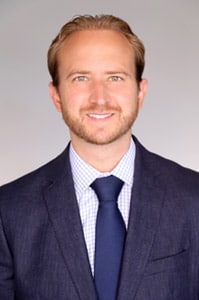 Dr. Chris Pagnani
Christopher J. Pagnani, M.D. treats adolescents (eighteen and older) and adults in his outpatient private practice of psychiatry located in center city Philadelphia, in the Rittenhouse Square District. He provides comprehensive and individualized care for his patients, which may include therapy, medication management or both. He is trained in all areas of adult psychiatry including mood disorders, anxiety disorders, Adult Attention Deficit Hyperactivity Disorder, discreet office-based treatment of addiction and psychotherapy (including CBT, exposure, behavioral and supportive techniques).